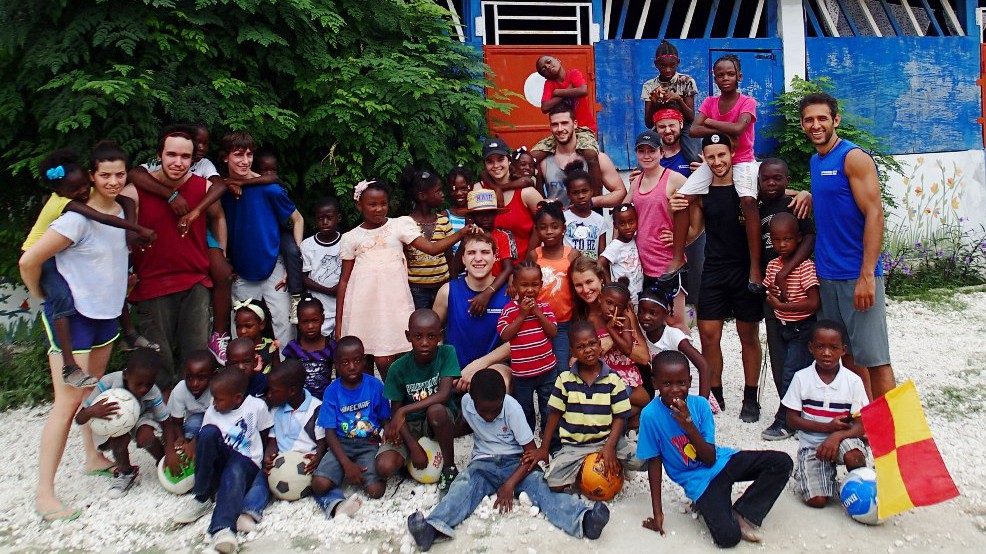 Our team of 11 volunteers just got back from Haiti after two incredible weeks of intense human experience!
For the first time this year, the trip took place during the school year and so each volunteer was assigned to a classroom. The prolonged contact with the teachers and the kids made the experience that much more enriching. We spent our afternoons doing simple renovation work, amongst other things, we painted an entire classroom as well as the outside wall of a few more classrooms and replaced some plywood walls that were falling apart.
On the weekends, we explored what this beautiful country had to offer by visiting cultural sites, waterfalls and beaches as well as hiking in the mountains. We also organized day camps for children in a rural community and had the opportunity to witness their day-to-day lives.
We are thrilled with the work accomplished so far, but we are still some ways away from reaching are fundraising goal this year. And so we encourage you to continue supporting this beautiful project by subscribing to monthly donations (as little as 5$/month makes a difference!), attending our fundraising events or simply spreading the word about our work. As always, 100% of the money we receive goes directly on the ground in Haïti where it is needed.