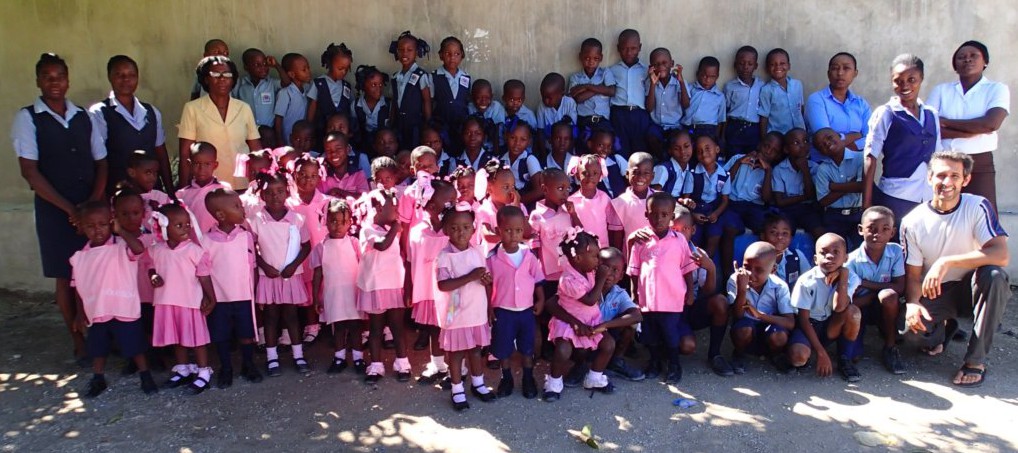 We are proud to announce that our fourth school year in a row started this October in our beautiful little school in Haiti! We have 70 students and 8 full-time employees!
Thanks to your donations and the involvement of our dedicated volunteers, we have raised over $20,000 this year! We used 100% of the funds received to:
Complete the construction and paint the new sanitary block
Build an additional permanent classroom
Complete the reconstruction of the perimeter wall
Secure the perimeter wall
Build solid foundations for 4 new classrooms
Connect the school the electrical grid
Furnish and repair of school furniture
Install a water distribution system for the community
This year, nine volunteers, mostly from the eastern townships, also took part in international cooperation projects at their own expense, 7 in Haiti and 2 in Ghana.
Thank you to all!